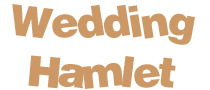 On November 28, 1998, Jeff and I said "I do" on Paradise Island, the Bahamas. It was an absolutely beautiful day. The bright sun beat down upon us as a cool wind kept the rays from becoming too unbearable. Paradise Island really lives up to its name.
Two weeks later, Jeff and I returned home from our honeymoon in Puerto Rico. Even though the wedding has passed, the spirit of the day will always linger through... pictures!
The following is a list of some pictures from the wedding. Click on the underline word from each sentence and that will take you to another page with the actual picture.