Return to the Homeford
The pictures of each room contain the "old," which is the state of the room before we moved in and the "current," which is how they, well, currently look. In the case of the living room, you get the old, 2003-2004 version, and the current look.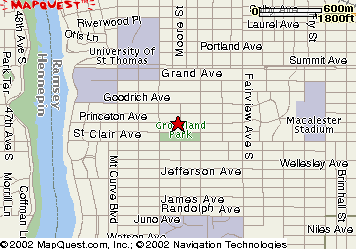 This is where our house is located in St. Paul. If you click on the picture, you will go to MapQuest. You can zoom in and out on this site to get a bigger picture of where the house is located.
Return to the Homeford